Trusting Jake
Book 1: Blueprint to Love Series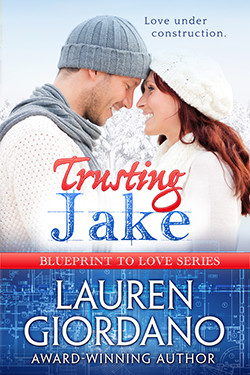 Broken down at the side of the road, Jenna Stone's life is like her car. In need of a jumpstart. 
Tired of playing by other people's rules, the widowed single mom guards her new freedom by keeping her deadbeat husband alive . . . in name only. But meeting Jake Traynor makes her question everything she's ever believed. Will he break down the fortress around her heart?
Falling for Jenna was never in the blueprint. Workaholic millionaire Jackson Traynor is all business, no pleasure. Until assisting a beautiful redhead with her broken down car reminds Jake what he really wants. But what if the only person you want is the one you can never have?
Jenna must choose between a safe life and the one of her dreams. When Jake's company is threatened, she will risk everything to protect him– even if it means exposing old secrets.